Tiny Robot Justice Squad Now Available For LINUX And MAC OSX.
---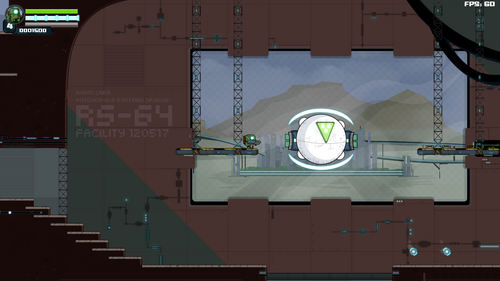 Hello folks,
Well I should probably get started by saying thank you to all of the people who have downloaded my game in the past little while and have sent me feedback on it. It is absolutely invaluable. I have essentially paused development at this point so I can focus a bit of energy on getting as many people to play Tiny Robot Justice Squad as possible so I can start tweaking and fixing stuff. I've learned a ton already and have a long list of changes I need to make for the next build.
To that end, I'm going to try and make a new goal for myself, and that is: Weekly Builds. I am going to try and produce a new build each week that aims to take into account as much of the feedback from the previous week as possible. Of course, some weeks might be thin and this might not be worth doing, but that's OK. This is just a rough goal I am going to try and work around in the future. These will likely appear on Thursday evening or Friday mornings.
Anyway. That brings me to the topic of this first DevLog: LINUX and MAC OSX builds.
I've been wanting to do this for a long time, and really there's no technical reason for why it isn't possible. It's just that building for two other platforms potentially opens up a whole new load of bugs and issues to deal with in the future. That's why I'm going to say that these builds are, for now, going to be less well-supported than the main Windows build.
I have just added these two builds to the main Tiny Robot Justice Squad page, and you can go and download them now. There are instructions included in the archives on how to run the game, and I've included some launcher scripts.
I have tested the builds on Ubuntu 14.04 and OSX Sierra 10.12.5. I have noticed only one issue with the OSX build, and that's the game can behave strangely sometimes if you set it to Windowed mode and select a retina-level screen resolution from the list. So uh, yeah, for now don't do that, and I'd recommend staying in full-screen mode at all times anyway. Remember if something does go horribly wrong, you can hold SPACE BAR as the game loads and you will hear a different little jingle indicating that all settings have been reset to their defaults and you can start over totally fresh.
Please if you do try out the OSX or Linux builds, let me know if you encounter any issues. I haven't been able to thoroughly test them out myself yet, and so they are offered in a bit of an unsupported state. The game itself is also still under development, bugs are to be expected.
Thanks!!
Files
tiny-MAC_OSX_BUILD.zip
228 MB
May 28, 2017
tiny-LINUX_BUILD.zip
217 MB
May 28, 2017
Get Tiny Robot Justice Squad: Alpha Demo